High Tensile Field Fence
Manufactured with high tensile galvanized steel wire, this kind of field fence is strong for keeping and breeding animals. High tensile field fence is popularly used as deer fence, cattle fence, horse fencing, etc.
Material:
a) Electro galvanized iron wire
b) Hot dipped zinc plated wire
c) High Tensile Steel Wire
d) PVC Painted Wire.
Structure: hinged joint knot, square deal knots or woven wire
Roll size: supplied in 50m and 100m length.
Common Specifications: Wire Diameter: Gauge Top and Bottom 3.00mm, Intermediates 2.5mm. Detail information please refer to table below.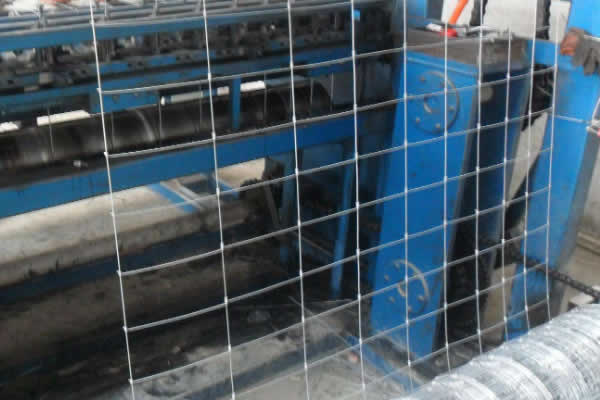 Specification List
Fence
Design

Height

Vertical
Stay
Spacing

Roll
Length

Top
& Bottom
Wire Dia.
(SWG)

Filler
Wire
Dia.
(SWG)

Roll
Weight

Finished

8/32/6

32"

6"

330'

10g

12.5g

147lbs

Electro
or
hot-dipped
galvanized

9/39/6

39"

6"

330'

10g

12.5g

170lbs

10/47/6

47"

6"

330'

10g

12.5g

194lbs

9/39/12

39"

12"

330'

10g

12.5g

130bs

10/47/12

47"

12"

330'

10g

12.5g

147lbs

9/39/6

39"

6"

330'

9g

11g

246lbs

10/47/6

47"

6"

330'

9g

11g

280lbs

10/47/12

47"

12"

330'

9g

11g

209lbs

10/47/6

47"

6"

330'

9g

9g

417lbs

10/47/12

47"

12"

330'

9g

9g

311lbs